SHOP:
Tree Marking Spray
Storage Bags
for Firewood
Firewood
Trees & Shrubs
This`n That
nationwide service
fully insured & trained
ask us for references
Tom @ 087- 2544 129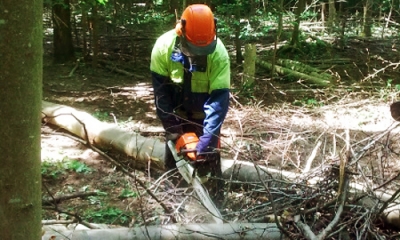 Felling-Licence Applications
. . . we support you:
- on the filing process for your Thinning/Felling Applications
with the Forestry Service Section of the Dpt. of Agriculture,
Johnstown Castle, Wexford
- and on settting up any necessary Forestry Plot Mapping
contact Tom directly for professional
Tree Surgery & Forestry Thinning Service !